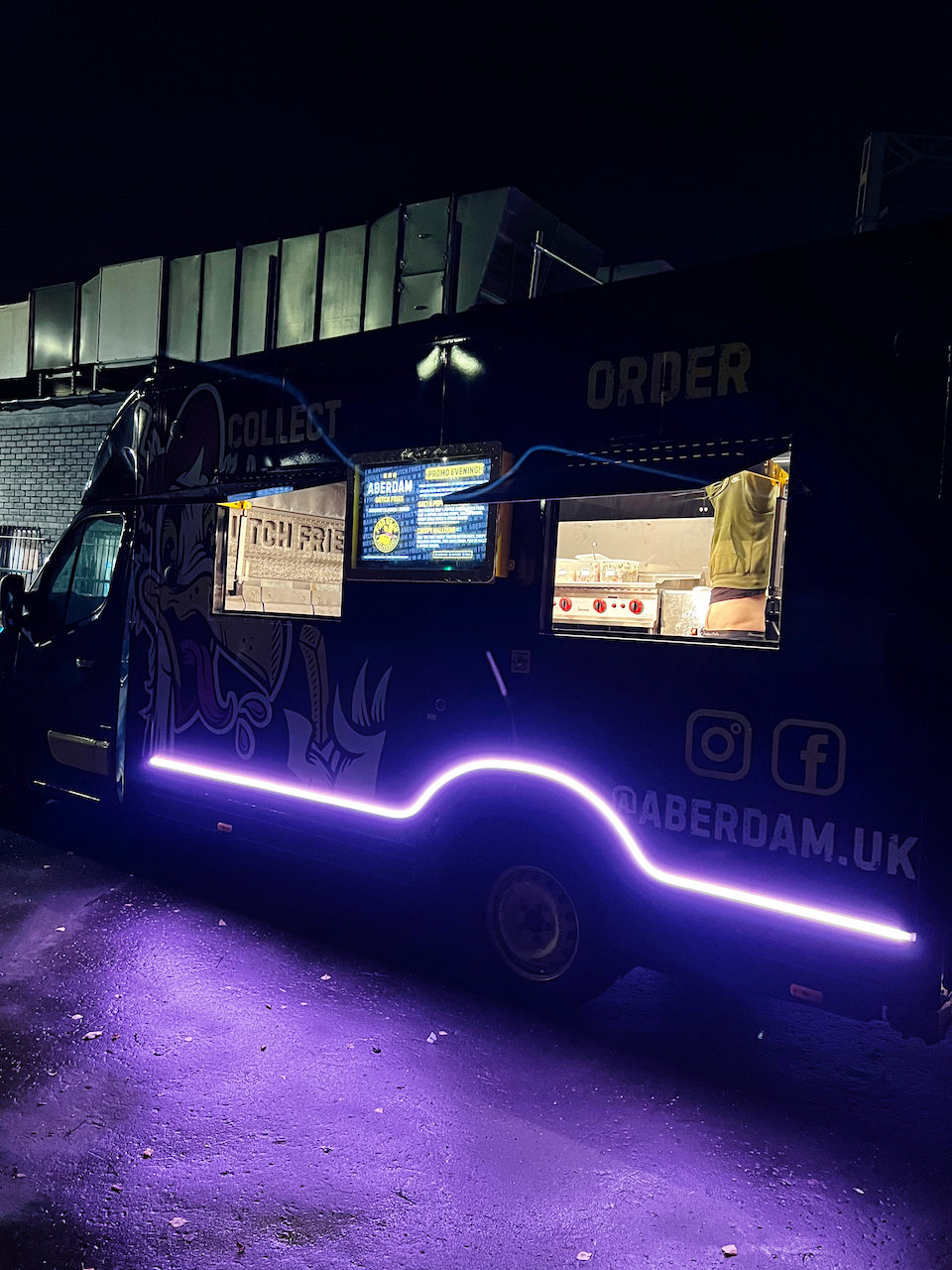 About Aberdam Fries
Fusing the under-represented DUTCH STREET FOOD scene with the world-class natural larder of northeast Scotland, ABERDAM brings imported Dutch fries, sides & sauces to the UK, along with Aberdeen Angus Smash burgers served fast & filthy
DELIVERY IN ABERDEEN & GLASGOW EXCLUSIVELY VIA DELIVEROO!
Visit & Vibes
The guys invited me along to visit their food truck and check their food out.
I have heard only good things about Aberdam so when they said they were in Glasgow, I had to go and check them out.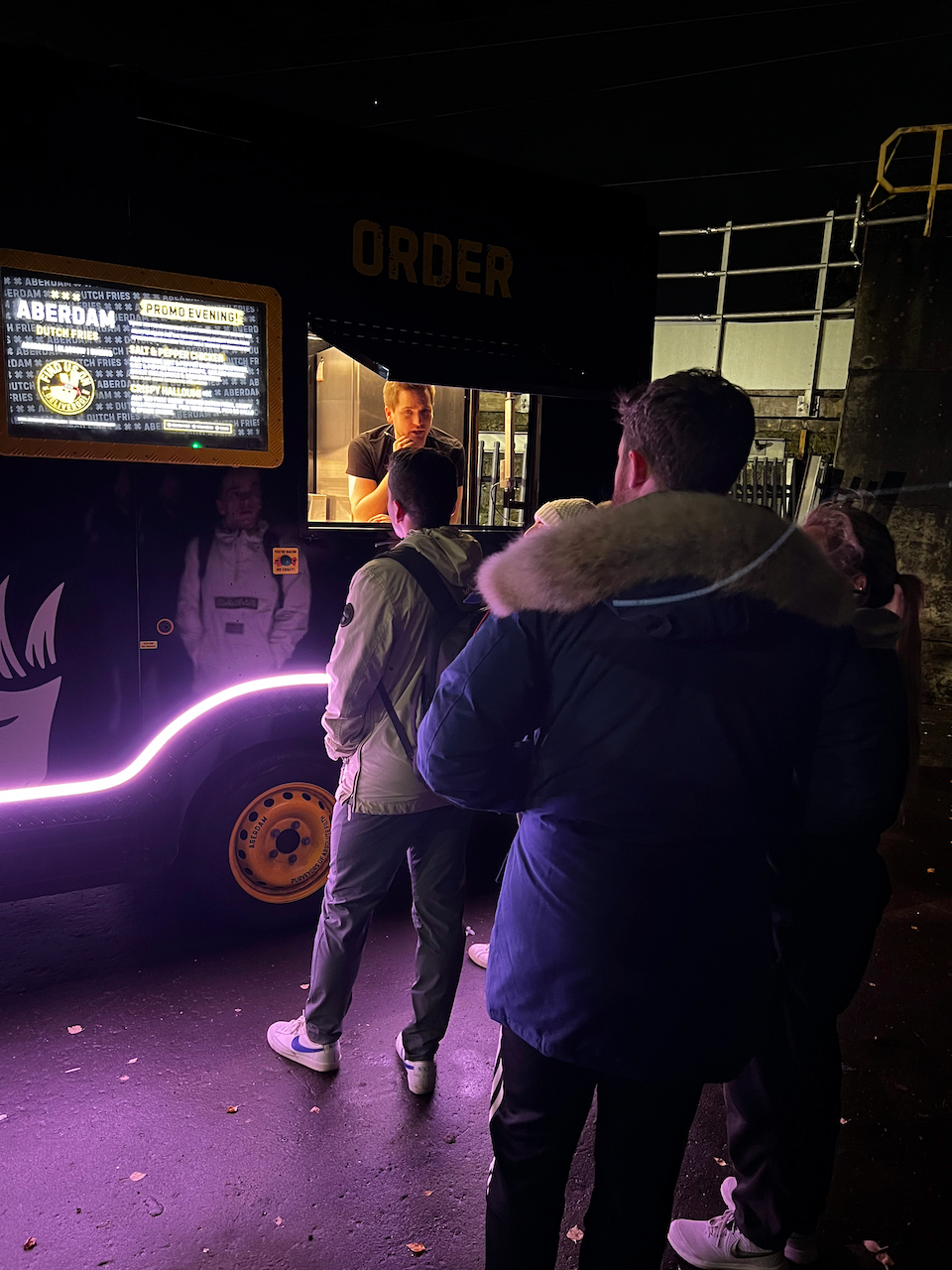 It was a horrible day with heavy rain but I was happy to see that the closer it got to the invite time the rain stopped.
I pulled up and saw the van, and my stomach started to rumble.
I was looking forward to checking them out.
The Food
Tonight there were two options to try, but the first one really caught my eye.
Salt & Pepper Chicken
A&O Chinese salt & pepper dusted dutch fries, salt & pepper chicken strips, grilled onions, sweet chili sauce & spring onions.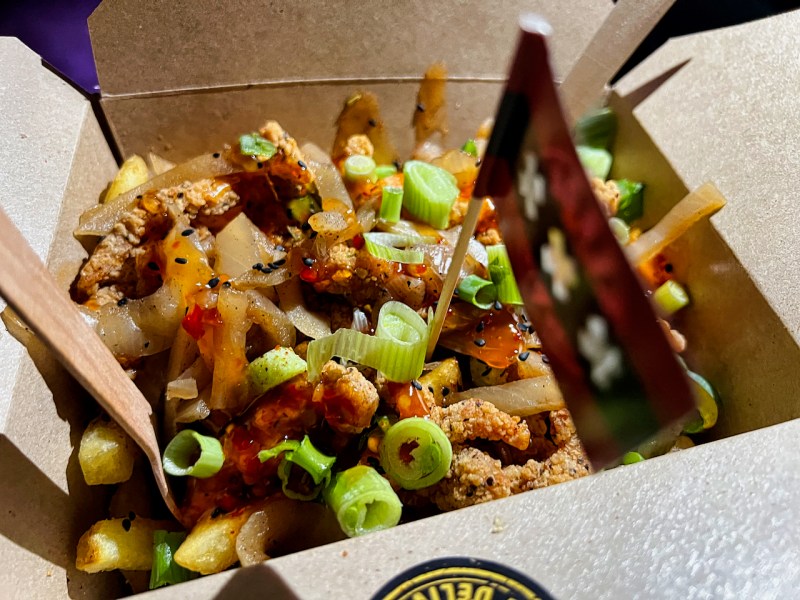 Firstly when I was handed this and brought it closer to me the aroma was the first to hit me, and oh this bad boy smelled very good!
Visually this looked mega tasty and right up my street, I couldn't wait to dig right in.
I started with the chicken, nice and crispy, and what a great flavour. I tried the chips and I got the sweet chilli sauce off them mixed with the rest of the flavours mmmm
A bit of everything….a great flavour and texture combination and I loved every bite.
| | |
| --- | --- |
| Aroma | ★★★★★ |
| Presentation | ★★★★★ |
| Taste | ★★★★★ |
| MY RATING: | ★★★★★ |
Final Thoughts…
These guys know what they are doing and they do it great!
I can't wait to try more dishes from them and will be ordering from them via DELIVEROO for wee takeaway nights.
| | |
| --- | --- |
| Service / Staff | ★★★★★ |
| Vegan Friendly | |
| MY OVERALL RATING | ★★★★★ |