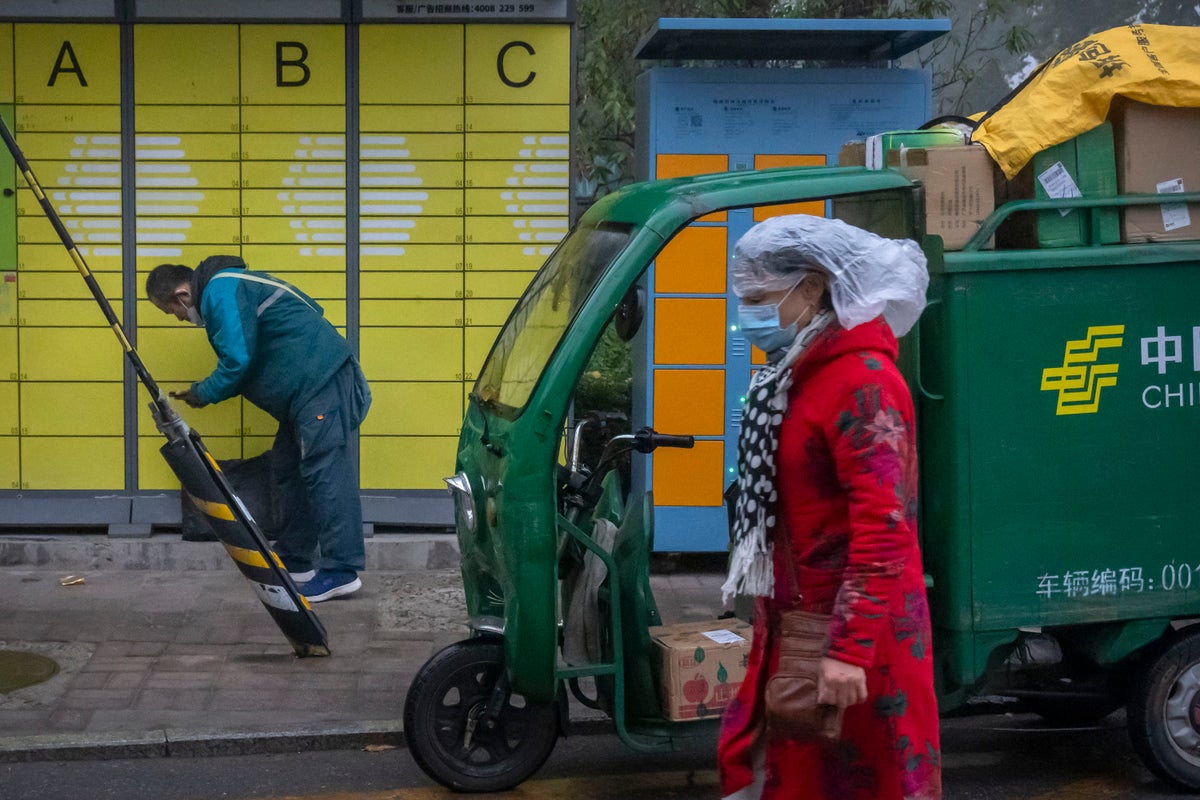 China is easing some of the world's strictest Covid-19 rules, shortening mandatory quarantine measures and promising fewer incoming travel restrictions, in what the authorities have described as a more "targeted" zero-Covid policy.
People travelling to China will be required to spend five days in quarantine followed by three days of confinement at home, according to a National Health Commission statement issued on Friday.
It is one of a number of small but significant relaxations of the rules for travellers. Those arriving in China previously had to spend a total of 10 days in quarantine – one week in a hotel and three days in confinement at home.
It comes as China's top leadership reaffirmed its zero-tolerance strategy for the virus, a policy that president Xi Jinping says will continue to save lives, especially among the elderly.
In a meeting of the new Politburo Standing Committee chaired by Mr Xi on Thursday, members called for "more decisive" restrictions to control the spread of the virus while allowing a return to normal life and business.
The NHC said that China will also reduce the pre-departure Covid-19 tests requirement for inbound travellers from twice in 48 hours to just once.
In another major overhaul for international travel businesses, the health agency has scrapped a controversial rule that penalised airlines and suspended routes after even a single person was found infected with the coronavirus, known as the "circuit breaker" policy.
In what appeared to be another reform to simplify the campaign against the coronavirus, the NHC adjusted its classification of risky areas to "high" and "low" risk, from "high", "medium" and "low" previously.
Authorities will no longer conduct contact tracing for secondary close contacts, the statement said, though close contacts of positive cases would still be identified.
The revised guidelines directed authorities to make every effort to ensure smooth logistics for firms and industrial parks during outbreaks and said that important firms should not be arbitrarily required to suspend production, a move to reduce the economic impacts of the zero-Covid policy.
It comes as Chinese e-commerce firms are gearing up for the country's biggest online shopping festival, known as Singles' Day, typically an extravagant affair. The event is watched closely as barometer of consumption in China as shoppers spend billions online on heavy discounts.
On Thursday, the high-level meeting presided over by Mr Xi stressed the "necessity of maintaining a firm strategic resolve, and carrying out Covid-19 control work in a science-based and targeted manner".
But the Politburo also said China will "unswervingly adhere" to "zero-Covid".
"We will protect people's lives and health to the greatest extent and minimise the impact of the epidemic on economic and social development," the party leaders said in a statement.
The eased curbs come as Covid cases nationwide have surged to a six-month high, with new significant outbreaks in Guangzhou and Beijing.
Authorities reported 10,535 new domestically transmitted cases for Thursday, the highest number since 29 April, when the commercial hub of Shanghai was battling its most serious outbreak and under strict lockdown.