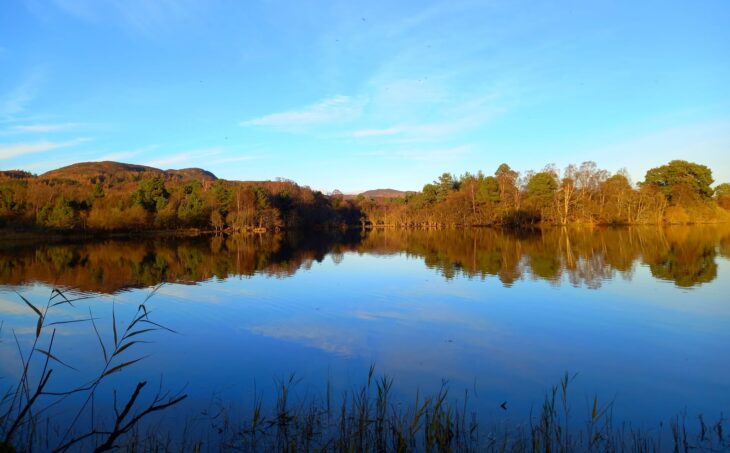 The clocks have gone back, gold and crimson leaves are falling faster than we can sweep them up, wigeon are whistling – it can only mean one thing: the winter season is upon us!
Loch of the Lowes Visitor Centre is reducing its opening days to Fridays, Saturdays and Sundays from 1st November to February 28th 2023.
As we do every year at this time, the centre's opening hours are shortened by one hour, to10.30am-4pm. The reason? It's too dark after 4pm to see the wildlife and the woodland birds have already taken themselves off for the night.
Inside the centre, warm wildlife watching is on offer at our viewing window overlooking the woodland bird feeding station. There's time and opportunity to gain information from staff and volunteers, and to sit back and enjoy hot drinks, snacks and, for our younger visitors, children's activities.
Outside, our loch-side hides provide a dry, sheltered place to take in fabulous views of autumn and winter water birds, as well as fox, deer and other mammals who pass through the reserve or call it their home.
The 2023 Scottish Wildlife Trust Calendar and seasonal wildlife cards are now in stock, as well as varied wildlife-themed gifts, bird feeders and a range of 'Lowes' clothing. Our range of Viking optics make fantastic presents (just saying!) and there's a wide choice to try out. Remember, if you're a Member you have a 10% discount on (nearly all) shop purchases.
We look forward to seeing you during our winter season!
Cherry